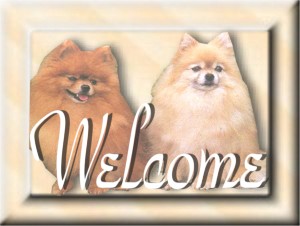 Hello and Welcome to Pombreden's Pomeranian's..Here You will find some links to the Pomeranian Dog Breed,As well as Pictures of some of Pombreden's doggies..I hope you enjoy your visit ..

Amazing Grace! Yes His grace is sufficient in all things we try to do for Him. We acquired our first Pom, Barbie's Cuddles, a cream, in 1960 as a wedding gift from my parents. When we decided to do the poms full time, we decided we needed a partner to help "finance" us. We decided there could be no better partner than the creator Himself and thus He is in control. People ask me how we have been able to achieve the exotic colors with such quality but by the first statement you already know the answer. There is not a pom here at the kennel that was not put here by His design. We really never went out looking for stock, it just sort of came to us. There are many who can attest to this. Even our beginnings with the partis came about by His ordination and though some have tried to stop it, they have not been able to because He has put the desire in new pom people to fully appreciate them. Our first champion came because God spoke to someone's heart and told them where to place Him and I got the call and of course was delighted, although not suprised. Psalm 37 tells us to delight ourselves in the Lord and He will give you the desire your heart. He is the same yesterday, today and forever and we STILL stand on His word.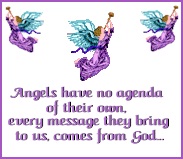 General Information: The Pomeranian is a Toy Breed..Very sturdy and active breed.
The Pomeranian does require daily grooming and is also a member of the spitz family
Now to see some of the dogs..Click the Next button and your on your way
Click the Links button to see many pages regarding the Pomeranian Breed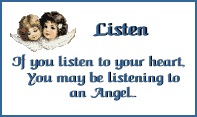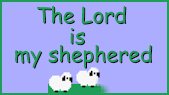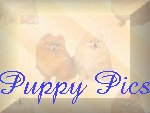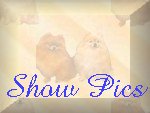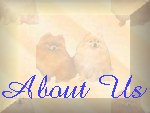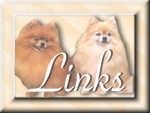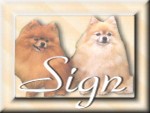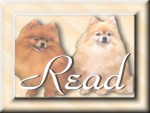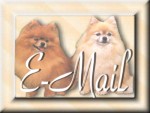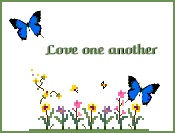 01/27/2000